Program in NYC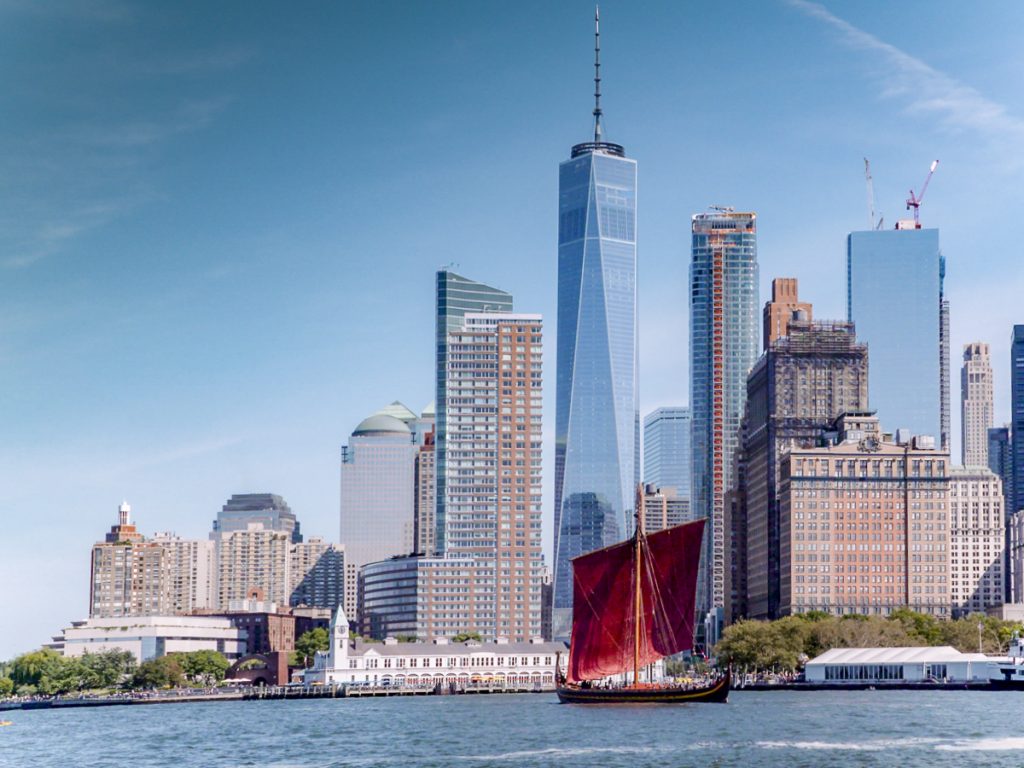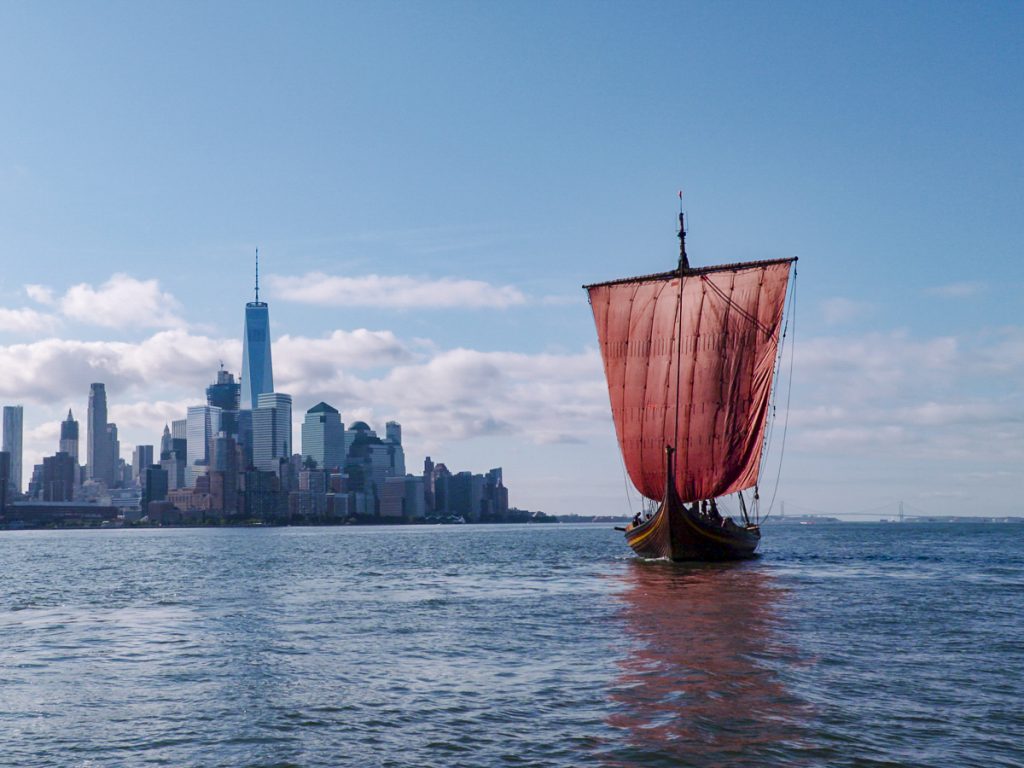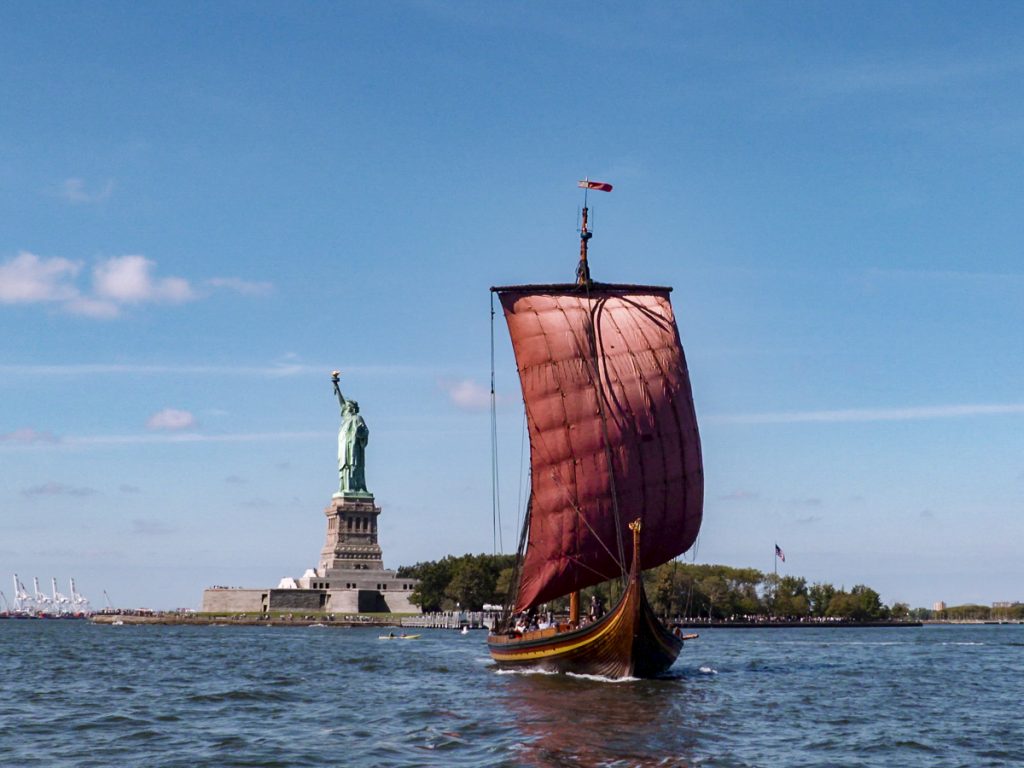 The 17th of September the world's largest Viking ship sailed into #NYC! The voyage has been incredible, a modern Viking saga about exploring the world, just like the Vikings did a thousand years ago. It started in 2008 in Haugesund with a dream, an idea, about creating a seaworthy Viking ship the size of the ships that are described in the Norse sagas and to sail her to America. I has been a long and challenging journey, but she and her crew made it! Come visit her and the crew in the North Cove Marina at Brookfield Place this week.
Deck tours:
Monday September 19 – Thursday September 22 11am-6pm
Saturday September 24 – Sunday September 25 11am-6pm
Tickets to deck tours is available in the exhibition area in the Winter Garden at Brookfield Place. The tickets can be purchased in advance and are set to a certain day and time slot.
$ 10 adults (age 18 and up)
$ 5 children (ages 6 to 17)